As a veteran land development and entitlement specialist with over 30 years of experience, Ed Mountford owns an exemplary track record for developing and implementing successful strategies to win government approval of controversial development projects, particularly in the Coastal Zone. Since 1989, Ed has secured entitlement for over 7,000 homes, one million square feet of commercial space, two major hotels, and two golf courses.
As the senior vice president of Entitlement and Land Development for Hearthside Homes, Inc., Ed was responsible for the company's pre-development activities including land acquisition due diligence, community design, and entitlement.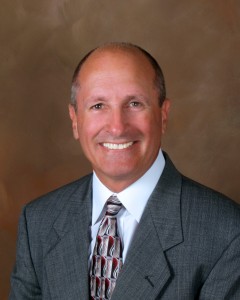 One of his most notable accomplishments was managing the community design and entitlement process for Hearthside's flagship project – the 1,600 acre Bolsa Chica property in Huntington Beach (project now known as Brightwater), one of the most contentious development projects in the history of coastal southern California. Under his direction, a multi-disciplinary consultant team including planners, engineers, biologists and architects prepared a Local Coastal Program for the property, which was approved by Orange County and the California Coastal Commission.
More recently, Ed managed the design and entitlement of a 320-acre master-planned community in Oxnard, California. The South Shore Specific Plan has provided solutions for over 1,500 homes, parks, schools, and commercial complexes. The specific plan, development agreement, and tentative tract map were approved by the city in 2011.
Before joining Hearthside Homes, Ed served as vice president of Entitlement for the Irvine Company in Newport Beach, where he was responsible for entitlement, government affairs, and community relations for the company's Coastal Community Builders Division. Projects under his direction included Newport Coast, Laguna Laurel and Newport Ridge.
Before entering the private sector, Ed held several management positions in local government. As chief of staff to an Orange County supervisor, he advised the supervisor on policy matters about land use, transportation, county programs, state and federal legislation.
Ed holds a Master of Public Administration degree from California State University, Long Beach and a BA in Political Science from California State University, Fullerton. He lived in Huntington Beach and served on the city's Planning Commission from 1988 to 1990.
Ed can plan and develop your projects too! All you need to do is ask.